CŠOD OE Planica
Address

Rateče 167, 4283 Rateče - Planica

Contact

Mina Kotnik

Email

Telephone

04 58 84 571 (zbornica)

Mobile

051 634 697 (vodja)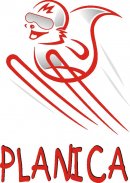 ---
Next to the cradle of ski jumping and flying under Mt. Ponce
Planica is not only the cradle of ski jumping and flying. For many people it presents one of the most beautiful Alpine valleys, surrounded by mighty walls of Mt. Mojstrovka, Mt. Ponce and Mt. Jalovec.
The centre is only 200 m away from the ski jumps and is ideal for the outdoor school. In the winter Alpine skiing and cross-country skiing prevail but we also sledge and enjoy in games on the snow in the ski pistes Slatna near the "Planica" centre.
When the snow disappears we explore various kinds of screes and moraines, the Nadiža waterfall, the Zelenci wetland and Rateče, the oldest village in the Upper Sava valley. We go climbing to the natural wall in Tamar, cycle along more than 40 km long cycling trail from the border crossing with Italy to Mojstrana and conquer peaks in the medium and high mountain regions of the Triglav national park.
Location
Accomodation
123 beds
classroom
meeting room
museum room
gym
100 seats in dining room
Equipment
E-news about tenders, active holidays, free terms ...